Rose Village sells 32 homes on opening day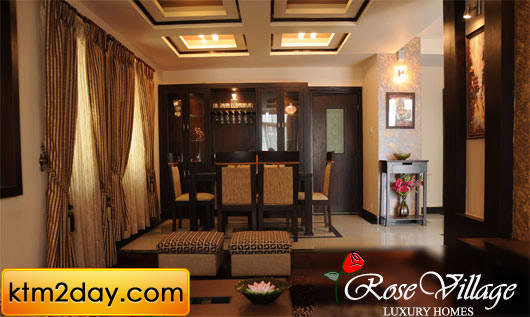 Bagmati Homes on Saturday launched Rose Village, luxury homes located at Balkot, Bhaktapur. It also opened sales for 60 homes that are built on 85 ropanis of land.
According to the company, it has sold 32 homes on the very first day of its launch.
Bhesh Raj Lohani, managing director of Bagmati Homes said that they were planning to build 90 homes in Rose Village along with three towers having three hundred apartments in them. Customers wanting to book a home have to pay Rs. 1 million and 40 percent of the total cost should be paid within a week.
Lohani said that the buyers would get ownership within a month of booking.
The company said that the price of the homes at the village ranges from Rs. 12.5 million to Rs. 15.5 million with the facility of finance up to 60 percent of the total cost for 5 to 18 years.
The two and half storied homes are built on 4 to 6 annas of land containing kitchen, dining, living, kitchen store, common toilet and car parking space. There are two bedrooms, a master bedroom, two bathrooms, common room and a terrace in the first floor. Similarly, in the second floor, the village homes include one bedroom, a bathroom, puja room, laundry room and open terrace.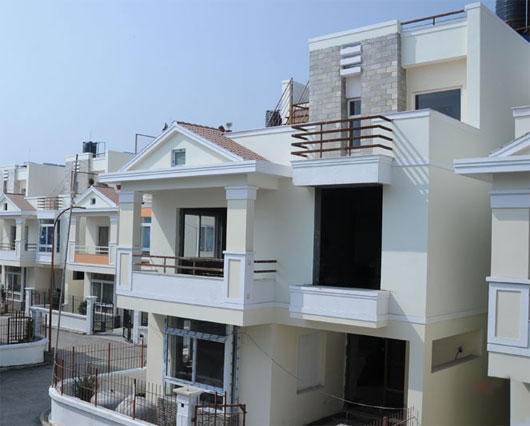 Lohani said that the multipurpose buildings like the swimming pool, health club, departmental store and community hall would be handed over to the village community later on. There are back up power management by solar and invertors in the Rose village. Even the street lamps are backed by solar power.