NTY 2011 spurs hotel biz into expansion drive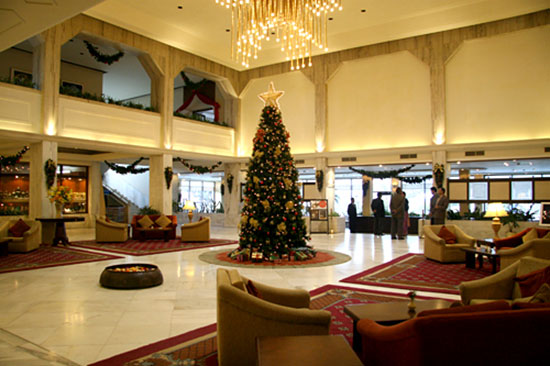 Massive investments are being made in refurbishing existing hotels and establishing new ones with Nepal Tourism Year 2011 round the corner.
The Hotel Himalaya, a four-star property, is upgrading to five-star rating while three new four-star hotels are coming up. This is first time such large investments are being made in the hospitality industry after the opening of the Hyatt Regency 10 years ago. The Implementing Expert Group (IEG), a consortium of small and medium-scale entrepreneurs, is coming up with two four-star hotels in the capital. The group has invested over Rs. 1 billion in the Airport Hotel at Sinamangal and Red Rose Apartment in Pulchok. It plans to open the two properties by December.
One more four-star hotel is being planned in the country. The tourism industry division at the Ministry of Tourism and Civil Aviation said it had received an application from the Hotel Siddhartha View to open a four-star hotel in Nepalgunj. It plans to invest Rs. 290 million in the project.
"We have received applications from the Airport Hotel and the Hotel Siddhartha View for a four-star operating certificate," said Nirajan Ghimire, section officer at the ministry. The ministry said it would grant permission to these hotels if they meet the required specifications. A four-star hotel needs to have a swimming pool, sprinkler system and central air conditioning among other amenities.
The existing four-star hotels are also busy upgrading themselves adding more rooms and comforts. The Hotel Himalaya is adding 25 rooms and plans to have them operational by mid-October. After the addition, it will have 125 rooms (100 standard and 25 executive rooms). Hotel sources said they would go for five-star service from January next year.
The Radisson Hotel, a five-star property, is adding 100 rooms. "We're at the planning stage," said general manager Abhinav Rana.
According to Rana, the new rooms will be spacious and have contemporary looks, modern lighting and furniture. The hotel is planning to complete the expansion work by the first half of next year.
Two hotels at Thamel have applied to upgrade themselves. The Kumari Hotel has applied for three-star status while the Fuji has applied for a two-star rating.
The Hotel Woodlands, which was closed in 2007, has applied to reopen. Managing director Harihar Lal Shrestha said that the request had been submitted to the Tourism Ministry.
Five-star hotels the Yak & Yeti and the Soaltee Crowne Plaza are also improving their facilities. The upcoming Tourism Year has also attracted foreign investment in the hotel industry. The Lumbini Hotel Kasai, a three-star property in Lumbini, has started operations. The Kasai Group of Japan has invested Rs. 500 million in the 46-room hotel. "The investor has leased the land for 99 years from the Lumbini Development Trust," said Ghimire.
Meanwhile, The Sneha Hotel in Nepalgunj has recently been upgraded to three stars from one star. The Opera Hotel in Kanchanpur and the Ratna Hotel in Biratnagar have been raised to three-star status.(Source:ekantipur)