Lumbini archaeological survey begins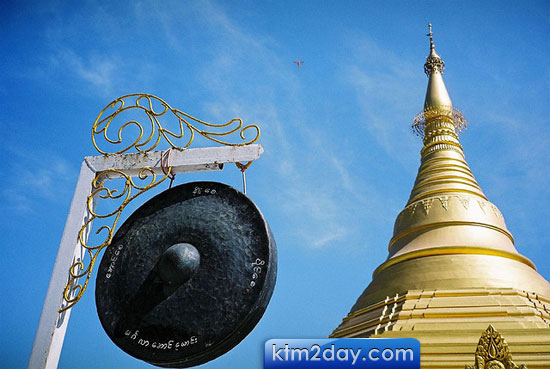 An international team of archaeologists has begun a three-year survey of the archaeological vestiges in Lumbini, the birthplace of Gautam Buddha.
The team, which also includes experts from the Department of Archaeology and the Lumbini Development Trust, is working under the leadership of Robin Coningham, Vice Chancellor and Professor of Archaeology at Durham University, UK.
According to UNESCO Nepal, the panel will work to identify the locations of archaeological remains below the surface so that development of facilities for pilgrims does not damage valuable archaeological resources.
"There is also a pressing need to prepare a plan for the area immediately outside the levee of the sacred garden to ensure that other development work within the master plan for the management of Lumbini are implemented in a way compatible to the World Heritage Site," read a UNESCO press release issued yesterday.
According to the UN body, the archaeological endeavour is part of a larger project — Strengthening the Conservation and Management of Lumbini, the Birthplace of Lord Buddha — launched in 2010 to address the issues and challenges facing the World Heritage Site.
The project focuses on five components namely evaluation and interpretation of the Lumbini's archaeological signature, conservation of the Ashoka Pillar, the Marker Stone and the Nativity Sculpture; review of the state of the sacred garden with respect to the Kenzo Tange's Master Plan; establishment of an integrated management process to preserve Lumbini's universal value in the long run; and improvement of knowledge and skills of local experts.
"Love and compassion accompanies these activities which will protect and preserve Lumbini for generations to come," said Lumbini Development Trust Vice Chairman Acharya Karma Sangbo Sherpa,
Lumbini Development Project Chief Basanta Bidari said the project was a wonderful opportunity to develop capacity of local professionals in discovering the details of Buddha's birth by employing advances made in archaeology.
"Four decades ago Professor Kenzo Tange articulated a master plan for the preservation and presentation of Lumbini," said Yukio Nishimura, Professor of Architecture, University of Tokyo and Leader of the overall project. "It is now our responsibility to materialise his vision."(Source:THT)