India agrees to open all forms of rail cargo to Nepal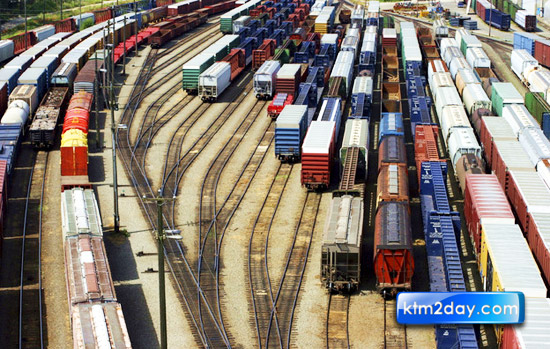 India has agreed to open all forms of railway cargo to Nepal in response to its request and is preparing to endorse the related letter of exchange (LoE). Nepali traders should be able to ship goods by Indian railways in all forms for trade with India and third countries from the middle of June.
During a review of the Nepal-India Railway Service Agreement (RSA) held in Kathmandu in March, India had agreed to the movement of railway cargo between all Inland Container Depots (ICDs) and Integrated Check Posts (ICPs) of Nepal and Indian ports through which Nepal is authorized to carry out third country trade.
The railway service agreement, which was signed in 2004, was reviewed two months ago. Though it was agreed that the pact would be reviewed every five years, there was no review in 2009, and it was done last March.
On May 2, the Ministry of Commerce and Supplies (MoCS) sent an LoE to the Indian Ministry of Railways summarizing the decisions made during the review of the RSA. MoCS officials said the Indian ministry was positive about signing the LoE. "Once India formally endorses the LoE, it can be implemented," said Naindra Prasad Upadhyay, joint secretary at the MoCS. He added that the Indian side had promised to give a concrete response within two weeks.
Meanwhile, Nepal and India had agreed on operating an additional wagon and container for imports during the second comprehensive review meeting of the RSA.
So far, India has been allowing operation of closed railway cargo only. The existing railway agreement signed between the two countries in 2004 allows limited movement of rail cargo between Birgunj ICD and Kolkata and Haldiya ports.
"After the LoE is endorsed, the two countries will have free exchange of all forms of wagons, including open and flat track wagons from all authorized ports to any ICD or ICP," added Upadhyay.
Ministry officials also said that once the agreement comes into force, it would enable Nepal to conduct trade with Bangladesh by rail through the Rohanpur-Singabad railway network. Upadhyay said that operating open and flat track wagons would facilitate transportation of liquid, clinker, coal and other commodities. But Nepal would need to develop layout, storage tank and other infrastructure to operate open and flat track wagons.