Subsidy on solar energy in urban areas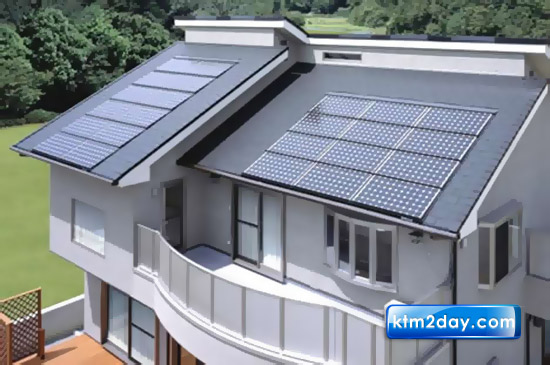 If everything goes as planned, at least one municipality in each of the five development regions will have solar energy system installed in every household by the end of this fiscal year.
In an attempt to discourage the use of inverters to cope up with the critical electricity shortages during the dry season, the Alternative Energy Promotion Centre (AEPC) has initiated a programme to promote installation of renewable energy sources in urban households to meet electricity needs during outages.
As per the plan, at least one municipality in all five development regions will be selected for the programme. The government will provide a subsidy of up to Rs 8,000 for each household interested in installing the solar home system.
This is the first time the government has introduced subsidy for urban households in the renewable and alternative energy sector. The subsidy had so far been limited to rural households for the installation of solar, bio-gas and improved cooking stoves.
According to Ram Prasad Dhital, assistant director and solar energy manager at AEPC, the programme aims at encouraging urban consumers to install renewable energy technologies and contribute to minimising energy crisis to some extent. The government has allocated around Rs 200 million for the programme. "The names of the five municipalities will be finalised within the next two-three days," he said.
A household planning to install a 100-200W solar panel system will get a subsidy of Rs 5,000, while the subsidy will be Rs 8,000 for systems with capacities of more than 200W. A 100W system is capable of running six light bulbs and one laptop, while the system above 200W lights up 10 bulbs, a computer, a television and a few of laptops.
The trend of installing inverters is on the rise among household as well as commercial consumers, particularly during the dry months extending from January to June. Inverters which run on battery consume a significant amount of energy from the national grid to charge the batteries, which is contributing to additional load-shedding hours.
NEA has estimated that inverters are consuming 20 percent more power and the load-shedding could be cut by up to two hours a day if the use of inverters was curbed. Sales of inverters amount to Rs 500 million every year in Nepal.