Nepal Telecom expands 3G service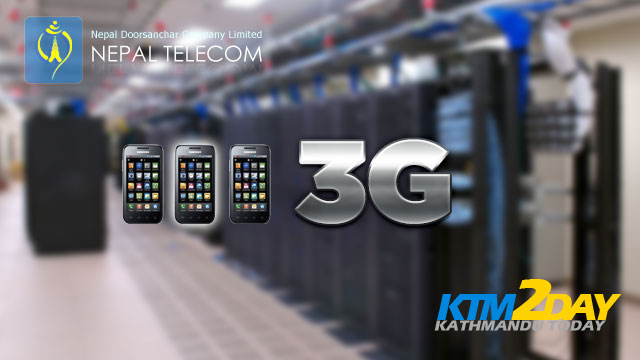 Nepal Telecom (NT) has expanded its third generation (3G) service to 20 districts of eastern, mid-western and far-western regions of the country as a part of its project targeted to add 10 million mobile lines.
The 3G service has been made available in Morang and Sunsari district of the eastern region through 33 base transceiver stations (BTS). In the mid-western region, the company has extended service in Banke, Bardiya, Surkhet, Dailekh, Dang, Rolpa, Salyan, Pyuthan and Jumla districts with 37 BTS, according to NT.
Similarly, the 3G service has been extended in all nine districts — Darchula, Bajhang, Bajura, Baitadi, Doti, Achham, Dadeldhura, Kanchanpur and Kailali — of far-western region through 37 BTS. NT said that in the initial phase, the 3G network will enable customers residing in headquarters of respective districts, major business hubs of the districts, and surrounding areas to access 3G service, also known as mobile broadband.
Guna Keshari Pradhan, spokesperson of NT, said that the company would make the service accessible in other uncovered areas of eastern, mid-western and far-western regions in the near future. She added that the service would provide high speed upload and download data service besides voice service.
NT's 10 million mobile lines project, which was started two years ago, includes 45 per cent 3G service lines. According to NT, it has improved the quality and expanded the 3G service in the Kathmandu Valley and Pokhara by installing new equipment under the project.
Due to low demand for voice service along with increased penetration rate, the company has been focusing on data service from last fiscal year.
With a total 8.2 million subscriber base by mid-March this year, the company's market share stands at 52 per cent.
The 10-million-line project is being implemented through two packages — A and B. Package A with total capacity of distributing 5.2 million mobile lines is being implemented with focus on eastern, mid-western, far-western and central (except Kathmandu) regions. And, Package B with a capacity of 4.8 million lines is in implementation phase in Kathmandu Valley and western region.