SCT launches nPay online gateway service in Nepal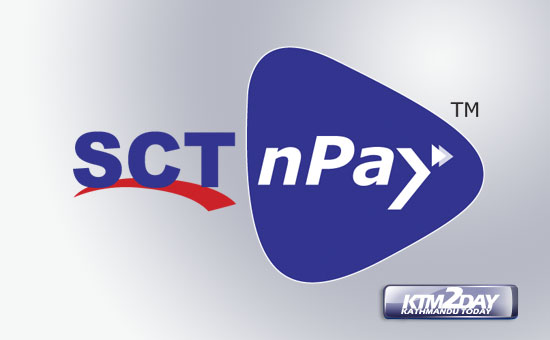 Smart Choice Technologies (SCT), the pioneer in electronic card payment industry in the country, has launched SCT nPay, an online payment gateway service for SCT cards users. For this service, SCT has collaborated with Inficare Pvt Ltd, an online payment gateway service provider.
SCT nPay will enable over two million SCT cardholders of more than 78 banks and financial institutions to use their cards online without any additional registration or electronic devices. The service was launched amid a function today.
With the launch of the service, customers now only need card number and pin for making payment for utility services and online shopping.
"We are very hopeful that this service will increase online transactions in the country," said Rabindra Malla, managing director of SCT.
As per Malla, in the initial phase, customers will be able to make hassle-free online payment for service companies, including Yeti Airlines, Dish Home and Vianet Communications, among others. According to SCT, the interface has been developed for non-expert users and anyone with some computer knowledge can use the service.
For security, SCT nPay uses 256 bit encryption for data transmission and encrypted randomised PIN pad for additional PIN security. The payment gateway uses multiple layers of security, including fraud-monitoring systems and encrypted tokens to help keep payment information safe, according to the SCT.
Separately, SCT has been awarded with the certificate of compliance on Payment Card Industry Data Security Standard (PCI DSS). SCT is the first and only payment service provider in Nepal that has received this certification, as per the press statement issued today. SCT was awarded this certification for its data centres and communications services.