Nepal Telecom 4G subscribers cross the half million mark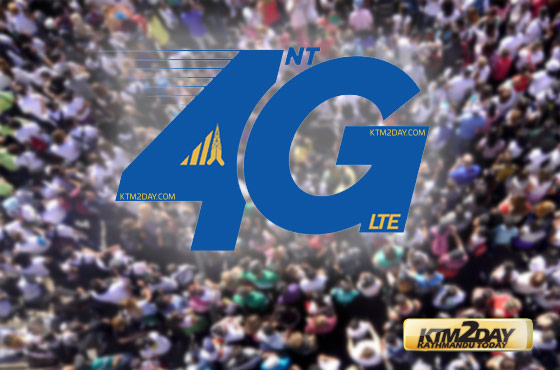 Number of 4G subscribers has crossed the half-million mark in just three months.
Nepal Telecom (NT), the sole 4G provider in the country, said 524,684 subscribers have activated 4G service so far.
NT had launched the service on the first day of 2017. It rolled out the service in Kathmandu and Pokhara in the first phase.
Pratibha Vaidya, the spokesperson for NT, said that the state-owned operator was overwhelmed by the response received from subscribers.
"Of the 524,684 4G users, 67,638 are post-paid users, while remaining 457,746 are pre-paid users," Vaidya said, adding that NT was planning expand 4G service to other parts of the country at the earliest. "We will invite tender for expanding the service throughout the country very soon," she added.
According to Vaidya, 4G users can surf Internet at the speed of as much as 42 Mbps. "The 4G network is much faster than the 3G network. It is because of this fact that many 3G users are upgrading to 4G," she added.
NT had launched 4G service for post-paid users on January 1. Similarly, it launched the service for pre-paid users from February 4.
Vaidya said the number of Internet users in NT network has reached 8.1 million by mid-February.
Nepal Telecommunications Authority (NTA) had permitted NT to start 4G service in October last year.
Another GSM operator, Ncell, is waiting for the regulator's nod to roll out 4G services.