Apple Silicon to replace Intel processors on Mac Computers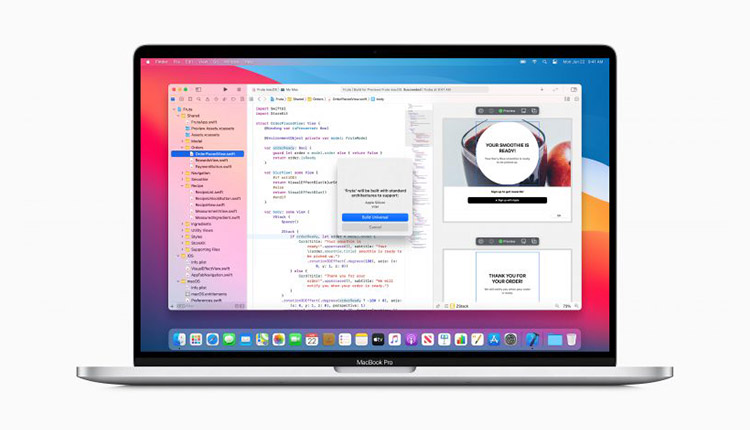 Since 2010, Apple has been making its own processors for the iPhone and iPad. Now, during WWDC 2020, Apple has announced that it will also be making its own chips for the Mac. Fifteen years ago, the switch from so-called PowerPC processors to Intel processors was announced. Apple states that such a move is once again necessary as Intel processors are energy inefficient and also lack in speed hence it will migrate new Macs  to new processors which are called: Apple Silicon.
In general, the company expects that the transition to its own processors will take two years. Therefore, Apple has not yet planned to completely abandon Intel processors, new computers based on Intel chipsets are still under development. This raises quite a few questions about platform compatibility, but the company says that most applications will work.
So far, the company has presented for developers a special version of Mac mini, which is based on a system based on the A12Z Bionic chip, supplemented with 16 GB of RAM and 512 GB SSD. Developers can access it for $ 500 through the Universal App Quick Start program along with documentation, support on the forums, beta versions of macOS Big Sur and Xcode 12. But after the program ends, this Mac mini will need to be returned to Apple.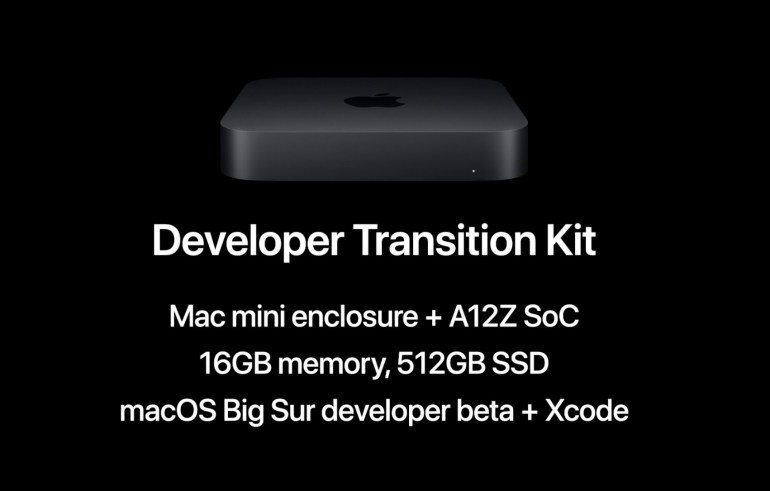 Apple Silicon: A Major Milestone for everyone
For years , there have been rumors about Apple desires to switch to processors that work with the so-called ARM architecture for its Macs. Apple also uses this in the iPhone and iPad. The chips are initially more energy efficient than the Core i3, 5 and 7 processors from Intel, but have also been able to beat them in terms of speed lately. Now finally the time has come.
Developers can now get started updating their apps to take advantage of the advanced capabilities of Apple silicon in the Mac. This transition will also establish a common architecture across all Apple products, making it far easier for developers to write and optimize their apps for the entire ecosystem.
Apple today also introduced macOS Big Sur, the next major release of macOS, which delivers its biggest update in more than a decade and includes technologies that will ensure a smooth and seamless transition to Apple silicon. Developers can easily convert their existing apps to run on Apple silicon, taking advantage of its powerful technologies and performance. And for the first time, developers can make their iOS and iPadOS apps available on the Mac without any modifications.
To help developers get started with Apple silicon, Apple is also launching the Universal App Quick Start Program, which provides access to documentation, forums support, beta versions of macOS Big Sur and Xcode 12, and the limited use of a Developer Transition Kit (DTK), a Mac development system based on Apple's A12Z Bionic System on a Chip (SoC).
Apple plans to ship the first Mac with Apple silicon by the end of the year and complete the transition in about two years. Apple will continue to support and release new versions of macOS for Intel-based Macs for years to come, and has exciting new Intel-based Macs in development. The transition to Apple silicon represents the biggest leap ever for the Mac.
At the moment, Apple continues to develop its own family of chips for the Mac on the ARM architecture. At the same time, it is already promising the best industry performance per watt and more productive graphics. How true these promises will be, we will find out before the end of this year, just then the first Apple computers on their own ARM processors is expected to be commercially available in the market.