NEA signs agreement to build 50 charging stations across Nepal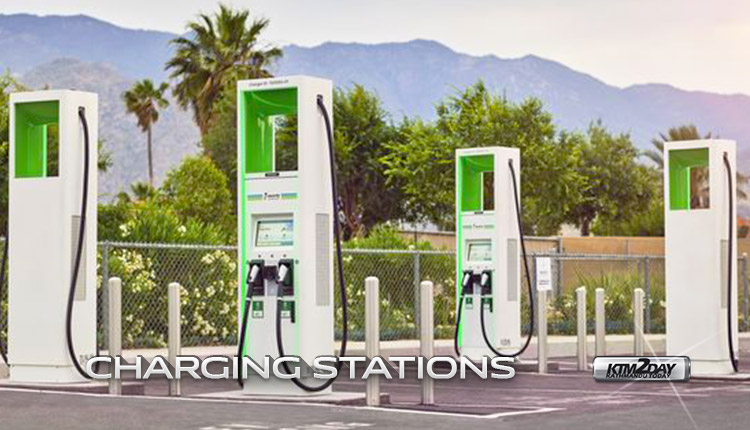 Contract agreements have been signed for the supply, connection, testing, operation and maintenance of electric vehicle charging stations at 50 different locations in all 7 provinces in Nepal.
Nepal Electricity Authority's Electric Vehicle Charging Infrastructure Development Project selected through international tender, Wanbang Digital Energy Corporation Limited from Jiangsu, China.
The charging station would be built on the East-West Highway. The charging station will be facilitated with both DC Fast and AC chargers. The charging station will have a capacity of 142 kilowatts of electricity.
The contract has been signed to complete the construction of charging stations within a year with the assistance of the Asian Development Bank. The contract agreement has been signed at a cost of Rs 377.95 million(excluding taxes).
The charging stations being constructed with the financial assistance of the ADB will be located in different parts of the country. Out of 50 stations, there will be five to seven charging station constructed in each states, 10 in Kathmandu Valley and the remaining five will be built in locations according to priority.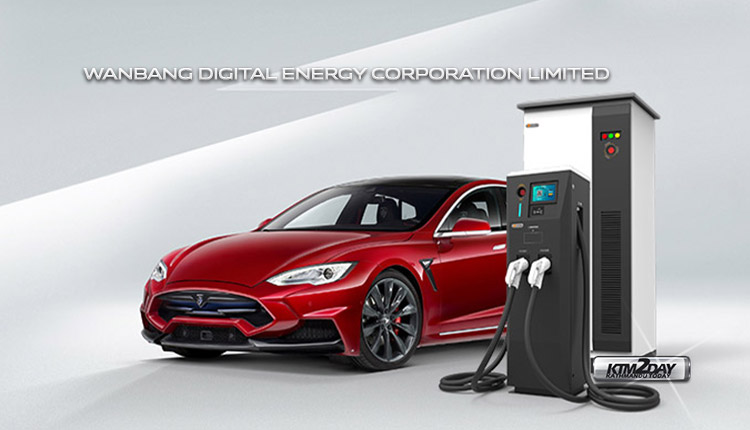 According to NEA, an additional 7,000 kilowatts of electricity will be consumed after the charging station comes into operation. The station will be constructed to charge three vehicles at a time. NEA plans to operate all 50 stations depending on the condition of power supply.
The charging station will be built using modern facility. Vehicle owners can book their spot at specific charging stations at a scheduled time using a mobile app.
Before charging the vehicle at the charging station, the vehicle owner is required to pay at the POS terminal. Vehicle owner can choose to fully or partially charge their vehicle and the charges are reflected according to the selection made.
All the 50 charging stations that will be built across different locations in Nepal will be managed from the central control room which will be located in Kathmandu. The charging station will have various facilities like restaurants and public toilets around the vicinity to freshen up while the vehicle is charging.
The authority had issued a notice a year ago to provide appropriate location for the construction of the charging station. Charging stations will be constructed in parks, shopping malls and open spaces.
NEA had been looking out for favorable spots for the construction of the station and some shopping malls and hotels are ready to take the offer. Construction will be completed within six months of the agreement.
Charging station software will be kept in the data center of NEA to serve more than 300 chargers.
The procedure prepared by the Ministry of Energy has a provision to manage the charging station like a petrol pump. According to the procedure, other bodies including NEA can also build charging stations. However, the operator is not allowed to impose more than 20 percent of the electricity tariff.
How much will it cost to recharge your vehicle?
NEA will send a proposal to the Electricity Regulatory Commission on the fixation of tariffs for charging at the charging station. The authority is readying to fix different charges for charging at night, afternoon and peak hours. The NEA will charge Rs 4 per unit at night, Rs 7/8 per unit in the afternoon and a little more for those who charge in the morning-evening peak hours.
Charging Station Locations by Province
Charging stations will be located on main highways, bus parks and major cities. There will be 7 charging stations in Kathmandu Valley.
There will be five charging stations in Province 1 – Damak, Bhadrapur, Kankai of Jhapa, Biratnagar of Morang and Itahari of Sunsari.
There will be 7 charging stations in Provice 2 –  Birgunj of Parsa, Simara of Bara, Chandranigahapur of Rautahat, Dhalkebar of Dhanusha and Janakpurdham, Bardibas of Mahottari and Rajbiraj of Saptari.
There will be a total of 13 charging stations in Bagmati Province –  2 in Malekhu of Dhading, 2 in Sindhuli of BP Highway, 2 in Hetauda of Makwanpur, 2 in Bharatpur of Chitwan, 4 in Mugling / Kurintar and 1 in Banepa of Kavre.
There will be 6 charging stations in Gandaki Province, which includes 1 each in Nawalpur, Damauli and Syangja and other 3 in Pokhara of Kaski.
There will be 8 charging stations in Lumbini. There will be one charging station in Nepalgunj of Banke, one in Bhaluwang and Dang, one in Butwal of Rupandehi and two in Bardaghat / Sunwal of Nawalparasi.
Similarly, in the Karnali Province there will be one in Surkhet and three charging stations located in Far-Western Province.
There will be three charging stations in the Far-Western Province, one in Mahendranagar of Kanchanpur, one each in Dhangadhi and Dadeldhura of Kailali.