IME Group makes investment in Sastodeal e-commerce platform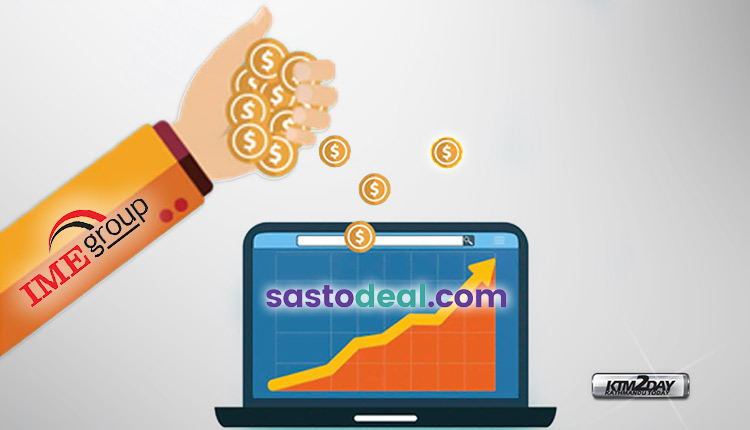 IME Group has now set it's foot in the e-commerce market. The group has agreed to invest in Sastodeal.com.
Hemraj Dhakal, co-founder and managing director of IME Group, said the decision was made in view of Sastodeal's brand identity, the company's historic business performance, overall e-commerce industry growth and it's future prospects.
"Going forward, we envision that Sastodeal could co-ordinate with IME portfolio companies such as digital wallets, FMCG, remittances, automotive, logistics, banking, entertainment, and hospitality," he said.
Amun Thapa, founder of Sastodeal, said he was excited to work with the IME Group to implement plans to grow the company and the e-commerce industry forward together. "We plan to take advantage of each other's infrastructure, technology and portfolio to provide excellent services to Nepal for our millions of customers and thousands of businesses," he said.
Sastodeal entered into a strategic partnership with Walmart-owned Flipkart last year. The company is also backed by investors such as Dolma Impact Fund and ICTC.