Nepal Telecom set to increase FTTH speed upto 160 Mbps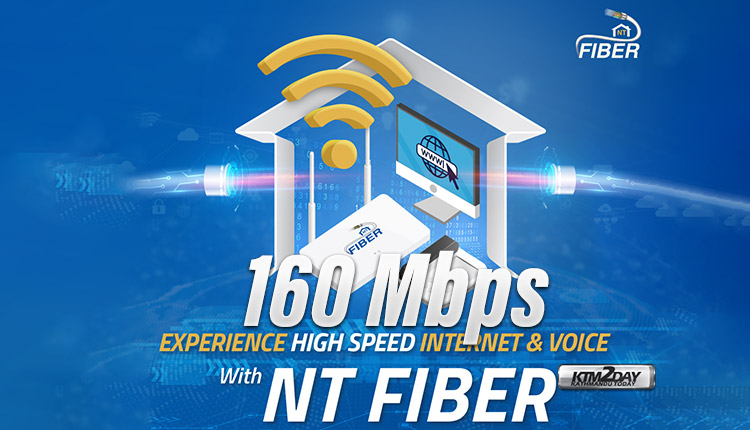 Nepal Telecom has announced it is going to increase internet speed of fibre-to-the-home (FTTH) service.
Organising a press meet today, NT announced that it is going to provide high speed FTTH internet service.
According to Telecom Manager Shoban Adhikari, preparations are underway to build a network to provide internet speed of up to 160 Megabits-per-second (Mbps).
NT is currently providing internet up to a maximum speed of 60 Mbps through FTTH service.
Although NT's FTTH service, launched in 2015, is of better quality and cheaper than private service providers, the service and scope is still narrow. The service is still not accessible in all areas of the Kathmandu valley.
Adhikari further said that the current strategy of the telecom is to expand the wirebased internet FTTH. In this process, the company is increasing its capacity. NT has concluded that fibre is suitable for urban areas but for the rural areas it is also focusing on 4G service.
Over the next three years, ADSL will be replaced by fibre network, said the Adhikai.
NT had initially introduced ADSL service. This internet service was brought when there were no other options. Back then ADSL subscribers could enjoy internet speeds of 128 and 256 kbps. Its capacity could not be expanded after reaching nearly 200,000 customers. As other internet service providers launched fibre service, the subscriber base for ADSL started shrinking.
According to the Nepal Telecommunications Authority, Nepal Telecom had 405,695 FTTH internet users as of January.