NIFRA clarifies on issuing bonds and paying 8 percent dividend to shareholders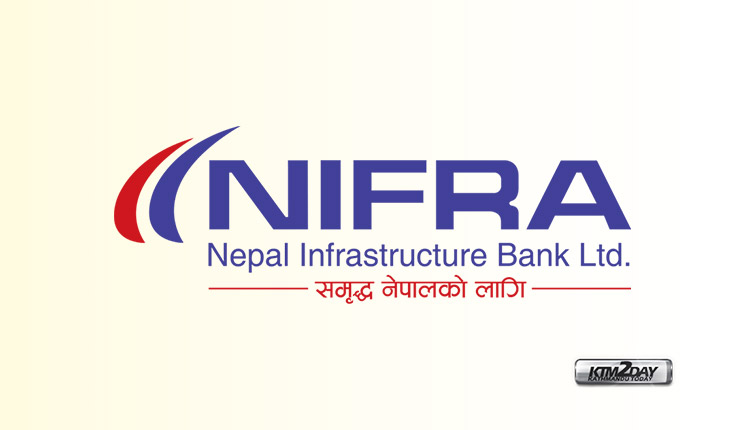 Nepal Infrastructure Bank (NIFRA) has clarified that it has projected to pay 8 percent dividend to the shareholders in the current fiscal year 077/078.
The bank has stated that it will pay 8 percent dividend in the financial statements made public for the issuance of ordinary shares (IPO). The regulatory body has stated that the distribution will take place only after it is approved by the Nepal Rastra Bank, the Board of Directors and the annual general meeting.
Explaining to the Nepal Stock Exchange (NEPSE) on Sunday, Chief Executive Officer (CEO) of the bank, Ram Krishna Khatiwada, said that it is in the company's strategy of issuing bond worth USD 30 million in international market.
Khatiwada has clarified that this decision was taken before the issuance of IPO. The bank has stated that it is preparing to issue such bonds with the approval of the regulatory body.
CEO Khatiwada has made it clear that NIFRA is readying to issue bonds to banks, financial institutions and insurance companies. The company is also preparing to lure some institutional investors.