Yatri Electric Bike "Made in Nepal" promises 230km on a single charge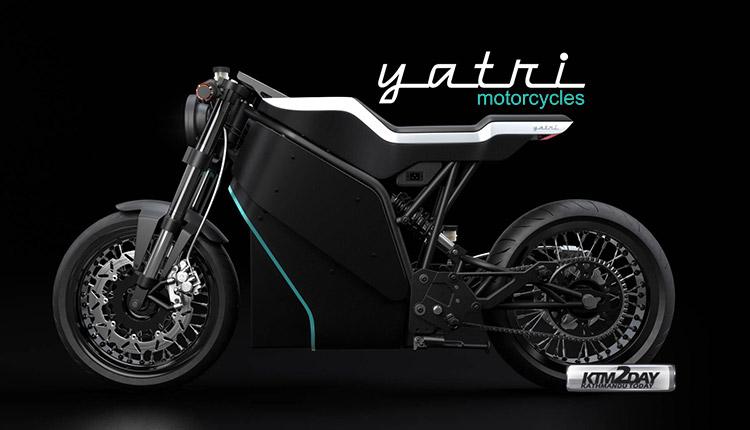 Electric power-trains are becoming common place and nearly all forms of transport have at least one electric variant today. More interestingly, these are being built by entities ranging from an individual to a global OEMs. An engineering team from Nepal has joined the list with a public debut of their electric vehicle in Kathmandu recently – a lightweight electric bike called Project Zero.
The electric bike is being worked upon by a young engineering team of six led by Ashim Pandey, founder of the company Yatri Motorcycles – the moniker under which the electric bike is being made. The bike has been completely designed in Nepal, while the parts have been sourced from companies across the globe, some in India. The next aim for it is to produce the parts locally as well. The team took two years to come up with the electric two-wheeler, while researching on it from one year prior.
A look at the Project Zero electric bike and you can tell its a pretty cool design of a cafe racer, complete with an integrated 7-inch full-HD display at the front that supports app connectivity. The edgy design completely houses the electric motor inside huge side panels and has a bold handlebar up front for an upright stance.
The company has used carbon fibre to build the bike in order to keep it as lightweight as possible. While much specifications of the electric bike have not been made public yet, the company promises a range of 230 km through its 30 Kw battery that charges within 2 hours.
With an intention of making it a commercial product in Nepal, the company has tweaked the performance of the Project Zero e-bike as per the conditions in the country. Being electric, they promise it to be environmentally friendly and safe. Eventually, with the support of the government, the company aims to sell the electric bike in international markets too.
To make it competitive in such a scenario, Pandey says that the team aims to make the electric motorcycle available at the lowest price possible. That, however, does not yet ensure if the EV will make its way to the market in the current form.