Yeti Airlines in the final stage of getting approval for intl' flights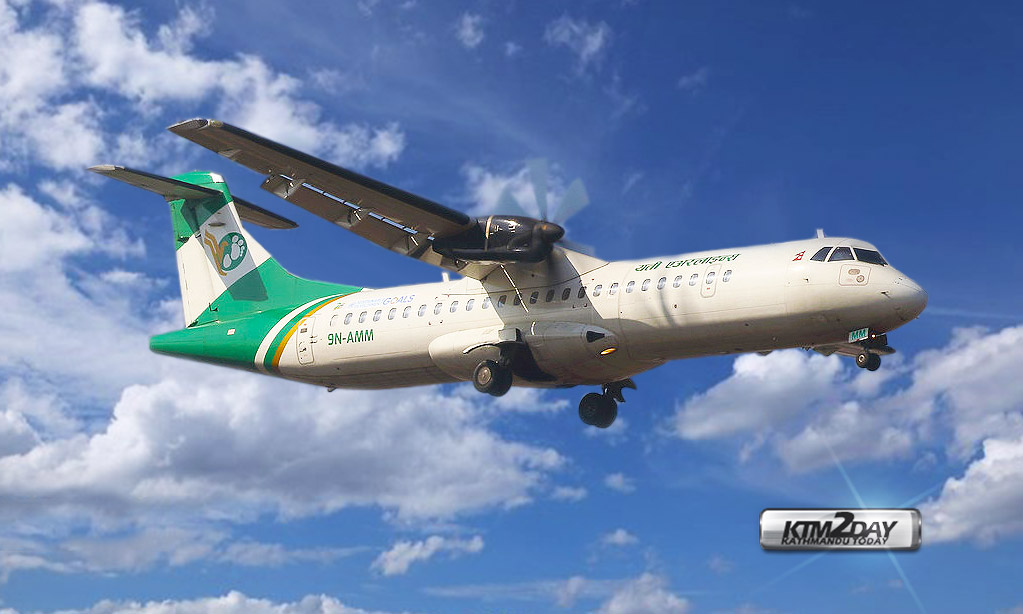 Yeti Airlines has successfully completed the test flight (proving flight) of Kathmandu-Vanaras-Kathmandu today. According to Sudarshan Bartaula, Chief Security Officer and Spokesperson of Yeti Airlines, the flight was operated as part of a phased process by the Civil Aviation Authority of Nepal (CAAN) a few months ago.
Along with this, the permission obtained by Yeti for international flights from the Civil Aviation Authority of Nepal has reached the final stage. Within a few days, along with today's flight report, Yeti Airlines will receive an Air Operator Certificate (AOC) for international flights.
The test was conducted by a flight crew comprising senior pilots Ramod Kumar Shrestha and Pramod Poudel. The ATR-72 aircraft with call sign 9N-AMN started flight from Tribhuvan International Airport, Kathmandu to Lal Bahadur Shastri International Airport, Varanasi, India at 10:07 am and landed in Kathmandu again at 5:48 pm.
Spokesperson Bartaula informed that officials of the Civil Aviation Authority of Nepal and the airlines were involved in the test flight. He said the new regional airport would be used for international flights with the aim of connecting it to nearby international destinations and attracting religious tourism.
Yeti Airlines also aims to introduce medium-seat aircraft for medium-distance flights in the coming days.
Yeti Airlines and Yeti Group have been contributing to Nepal's tourism sector by providing services to domestic and foreign tourists through travel agencies, trekking companies and hotels and aim to attract more tourists through charter flights in the coming days.
The company, which plans to add two ATR-72 aircraft by 2021, now operates regular flights to various domestic destinations via ATR-72 and Jetstream aircraft.