Nepal Telecommunications Authority to check billing system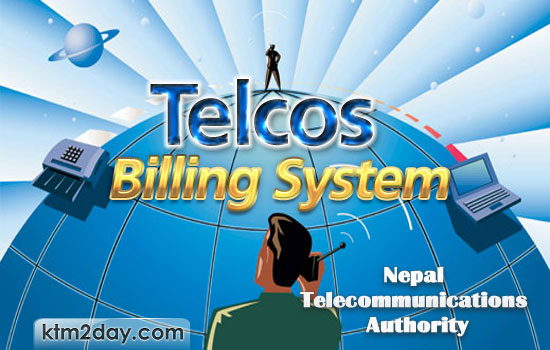 Nepal Telecommunications Authority will carry out study on billing authentication to check billing system of telecom service providers.
Releasing its annual programmes, the authority said that the study will reveal the real situation of billing system among telecom service providers. The study will help whether service providers are charging according to approved tariff rate or not, said acting chairman of the authority Ananda Raj Khanal.
NTA will prepare approved tariff testing activity log and monitor all service providers to check their billing system in the first quarter of the fiscal year, Khanal said, adding that it will continue their monitoring.
However, the authority will not introduce telecom bill auditing software, which according to the authority officials, is the reliable and authentic monitoring of billing system.
In its yearly programme for the current fiscal year, the authority has decided to continue most of the last fiscal year's programme as it failed to complete programme during the last fiscal year.
The authority also said that it will launch a separate software to develop Quality of Service bank. The Quality of Service bank will be helpful for the pattern analysis of particular service providers. "The authority will also develop software for type approval," it claimed.
The authority will amend the regulation of internet, email and network services and also develop guideline regarding placing of BTS towers to reduce risks of earthquake.
The authority has decided to continue its programme of bringing new regulation on Equipment Identity Register and formulating new guideline of national roaming.
A separate regulation will be brought for wireless communication and health hazard, according to the regulator that has decided to study international roaming situation and mobile commerce in its annual programme.
The authority has also planned to develop national emergency communication plan and identify country's status on World Summit on Information Society target. However, the regulator has maintained silence on construction of much-awaited optical fibre network by utilising the Rural Telecom Development Fund.