Nepal Telecom to rejuvenate PSTN service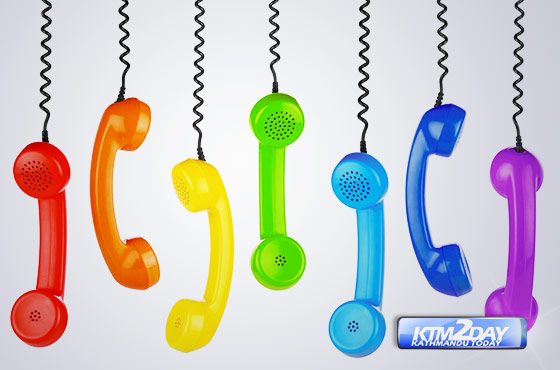 State-run telecommunications service provider Nepal Telecom (NT) has begun work to strengthen its public switched telephone network (PSTN), better known as landline, despite a slowed growth rate in recent years. The company aims to rejuvenate the segment by modernising and introducing value added services.
There was a time when acquiring a landline connection was seen as a great feat by customers. Following advancements in technology and the advent of GSM mobile, the landline service lost its shine.
According to the Nepal Telecommunications Authority (NTA), there were 681,423 PSTN subscribers as of mid-February 2017. This means the number of users inched up 1.94 percent from the previous year. During the same period, the number of GSM voice service users jumped 17.01 percent to 31.01 million.
The PSTN has witnessed a slowdown in the growth rate following changes in subscriber behavior, NT Joint Spokesperson Shobhan Adhikari told the Post. The country's largest telecom service provider has launched several initiatives to ensure that the landline service gains momentum, Adhikari added.
"This is a global phenomenon. GSM service has ousted the PSTN in many countries across the globe. NT is committed to serving the people through various media and thus we have come up with many initiatives."
According to Adhikari, the number of subscribers doesn't necessarily reflect the utility status of the plain old telephone service. NT estimates that a single landline is used by around eight to 10 people. While the number of landline users might be small in homes, it may be significantly high in offices. Assuming that one landline connection is used by six people, the number of users comes to around 4.08 million.
In a bid to make the PSTN competitive, NT is focusing on providing internet service by using upgraded technologies. The company has launched Fibre-to-the-Home (FTTH) based on Next Generation Network Technology to meet the need for higher bandwidth, reliability, quality service and secure network, it said.
Under this technology, optical fibre is laid to customers' homes to provide high-speed broadband internet service ranging from 1 Mbps to 100 Mbps.
"We have already begun the process of replacing copper wire with optical fibre," Adhikari said, adding that it would provide better connectivity.
Currently, most PSTN phones are connected with copper wire which, besides becoming more expensive, cannot match the strength of fibre network. According to NT, the price of copper wire has increased 50 times in the past 12-15 years.
While charges for data service based on GSM technology are becoming more and more affordable, NT believes that efficient service through fibre network can attract people towards landline service.
"Bandwidth in wired service is higher, clearer and more reliable compared to wireless signal," Adhikari said.
NT has also simplified PSTN bill payment procedures. If landline subscribers once had to make a trip all the way to NT's service outlets to pay their phone bills, now they can do it using a recharge card.
Likewise, there are online payment options like banks and other payment gateway services. "We understand that it is a tedious task for people to visit the service outlet just to pay their bills. Hence, payment has been simplified," said Adhikari.