Pokhara Regional Int'l Airport runway construction completed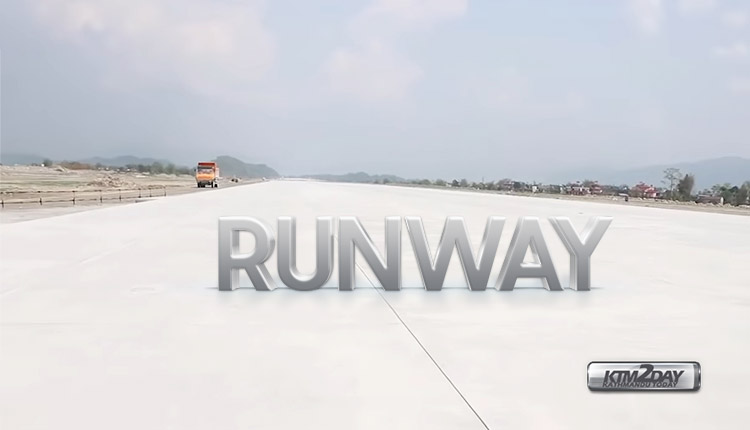 Construction of the Pokhara Regional International Airport runway in Pokhara has been finally completed.
According to Pradeep Adhikari, an engineer at the Civil Aviation Authority of Nepal (CAAN), 50 per cent of the construction work has been completed after completion of the runway.
In overall 35 per cent work of the airport was completed, Adhikari shared.
"With the current pace of construction, the project seems to be completed before the deadline," Adhikari said.
"Construction of runway is an integral part of the airport, with the completion of the runway it shows that the airport could be completed within the stipulated time," CAAN Director General Sanjeev Gautam said.
According to DG Gautam, two-thirds of main terminal construction has been completed so far and the taxiway and apron are under construction.
The project claimed that the airport seems to come into operation before the set deadline of July 2021.