Apple expected to ship next iPhone in October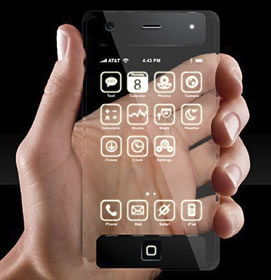 Apple is now expected to released its next iPhone, possibly called the iPhone 4S or the iPhone 5, in October. Previous reports claiming AT&T has blacked out employee vacations during the last two weeks of September in preparation for the retail debut of the next iPhone are wrong, according to sources with knowledge of the situation cited by All Things Digital.
Apple has reportedly had overheating problems with its new A5 chip, which is to be used in the company's new phone. The issue is cited as the main reason as to why Apple pushed back the next iPhone launch from the usual June timeframe into the fall.
The new iPhone is expected to be thinner and lighter than the current iPhone 4, and will be powered by Qualcomm's wireless chips. Rumors have previously said Apple's iPhone 5 will be an 8MP camera manufactured by Sony featuring dual-LED flash. Higher-resolution pictures and video will be better viewed on the device's rumored larger screen but thinner bezel.
Apple has been giving some developers access to a device known as the iPhone 4S — an iPhone 4 with upgraded internals. Some argue that's not the next iPhone, claiming the device will reportedly have a radical new case design.
The iPhone 5 was largely expected to arrive last month, given the iPhone's history, but was delayed. The first iPhone was released on June 29, 2007. The iPhone 3G was introduced on June 9, 2008. The iPhone 3GS was announced on June 8, 2009 and arrived on June 19, 2009 in the first countries. The iPhone 4 was announced on June 7, 2010 and released on June 24, 2010.