In FY 2021/22, Nepal imported goods from 164 countries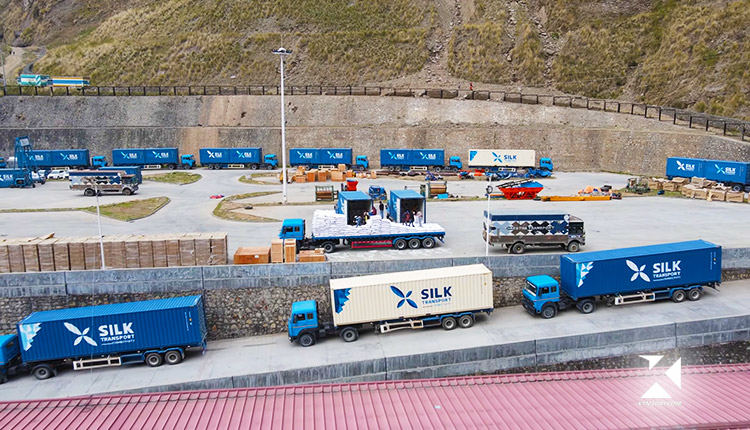 During the fiscal year 2078/79 BS (2021/22), Nepal imported goods from 164 different countries.
According to the numbers presented by the Department of Customs today, Nepal imported goods worth over Rs 1,920 billion from various nations last fiscal year.
Nepal mainly imports oil, gold, iron and steel, clothes, pharmaceutical products, cement, electronic appliances, food and vehicles.
Nepal's main imports partner is India (accounting for 58 percent of all imports). Others include China, Indonesia, Argentina, South Korea, Malaysia, Japan and Germany.
The numbers show that Nepal acquired items worth over Rs 1,200 billion from India alone while the export was around Rs 155 billion.
It means the country's trade deficit with India alone was above Rs 1,044 billion last fiscal year.
After India, China is the second largest provider of commodities to Nepal as in one year Nepal imported goods worth over Rs 264 billion and the export round figure was just Rs 887 million, resulting in a trade deficit of worth roughly Rs 264 billion.
Increase in trade deficit
The extent of the nation's trade imbalance has been growing every year.
Compared to the year before, the trade deficit increased by 23% in the last fiscal year.
There was a trade deficit of over Rs 1,720 billion last fiscal year and over Rs 1,398 billion in the previous year, according to Department figures.
Trade in Nepal totaled over Rs 2,120 billion in one year, an increase of 26.25% over the previous year's total.
The country's exports and imports totaled Rs 1,681 billion in fiscal year 2077/78 BS (2020/21).