Nabil Bank offers highest 7.51% interest rate on fixed deposit account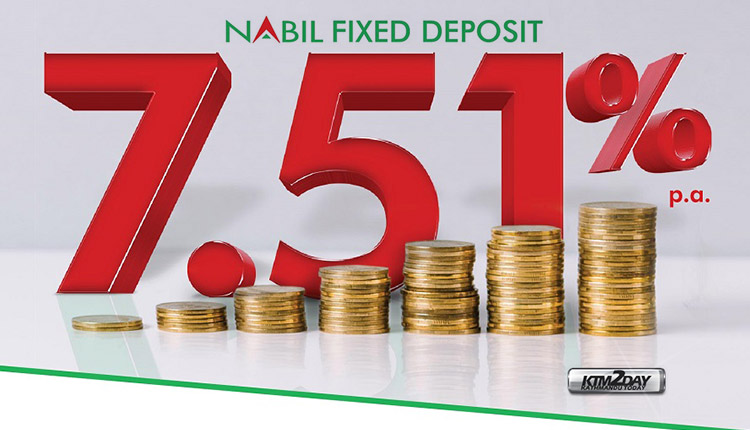 Nabil Bank has launched a very attractive scheme for individual fixed deposit accounts.
The bank hopes that the scheme will help alleviate financial hardship as it will provide higher interest rates on individual fixed deposits for Nepali citizens.
Nabil Bank has raised the interest rate on its personal fixed deposit account to 7.51 percent, which will be applicable to personal fixed deposit accounts with a tenure above 6 months.
With this interest rate, Nabil Bank has continued to offer the highest and most competitive interest rate on individual fixed deposit accounts.
Nabil Bank has 119 branches, 185 ATMs and more than 1,500 Nabil Remittance Agents.