Sarvottam Cement issuing 6 million IPOs through book building system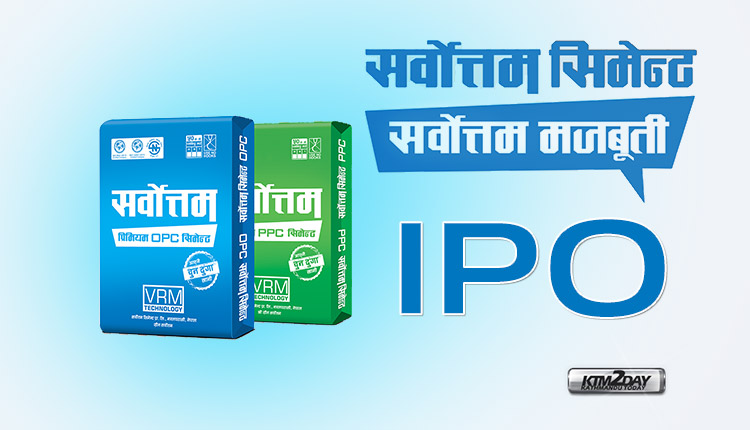 For the first time, Sarbottam Cement is going to issue 6 million IPO through the book building system.
The company will issue 15 percent of its paid-up capital, or 6 million shares, as an IPO for institutional investors, locals, employees and the general public.
According to the company, out of the total 6 million shares, 2.4 million shares have been allotted for institutional investors, 800,000 shares for local district residents and the remaining 2.8 million shares for company employees and other general investors.
The company, which is going to issue IPO through book building for the first time, has stated that the share price of the IPO will be at least Rs 750 per share. Based on the internal valuation of the company, the minimum share price is estimated to be Rs 750. It has been stated that it can be further increased through the bidding method by the institutional qualified investors.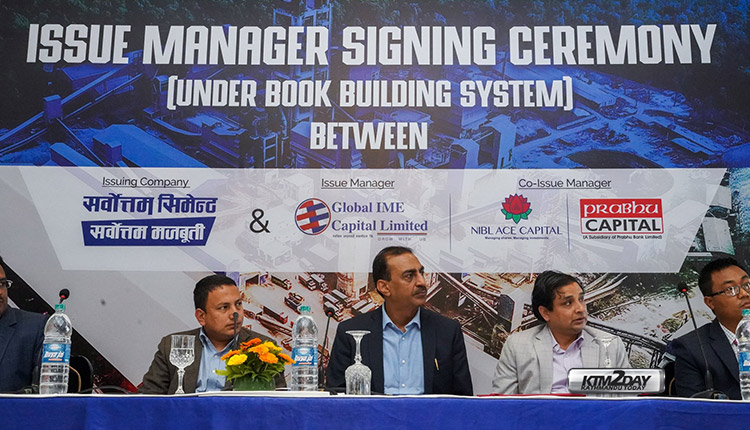 Investors are required to apply for a minimum of 60 shares in the company's IPO. The company's IPO issuer is Global IME Capital Limited, with co-issue managers as NIBL ​​ACE Capital and Prabhu Capital.
The company's paid-up capital is Rs 3.40 billion and after the issuance of 6 million shares, the company's total paid-up capital will reach Rs 4 billion.
After issuing the IPO, the company is expected to pay 35 percent dividend to the investors by giving 10 percent bonus share and 25 percent cash dividend.
The company appears to be better than average for investors as it received an IPO rating of BBB Plus from ICRA.
Also, according to the ICRA rating, the company's limestone and transportation costs are lower than other cement industries, so the company can claim higher returns.
The company was established in 2067. It was established under the leadership of Bishnu Prasad Neupane including seven local and foreign investors. The company started producing and selling clinker in 2071 BS and started producing cement in 2073 BS.
About Sarbottam Cement
NEPAL'S FIRST EUROPEAN PLANT WITH VRM TECHNOLOGY
A Distinctive cement manufacturer in Nepal, ISO 9001 and ISO 14001 Certified, Sarbottam Cement is exceptional in not just one but many ways. A sister concern of Saurabh group, we are the first European Plant Technology in Nepal with Vertial Roller Mill (VRM), the most advanced German Technology that produces very fine Blaine of cement, measuring up to 4500 Blaine.
This innovative technology allows us to save up to 50% in energy consumption, thereby drastically reducing our carbon footprint. In this regard, we are the only Nepalese cement manufacturer able to produce eco-friendly or "green" cement.