CES 2019 : Razer Blade 15 Advanced adds Nvidia RTX Graphics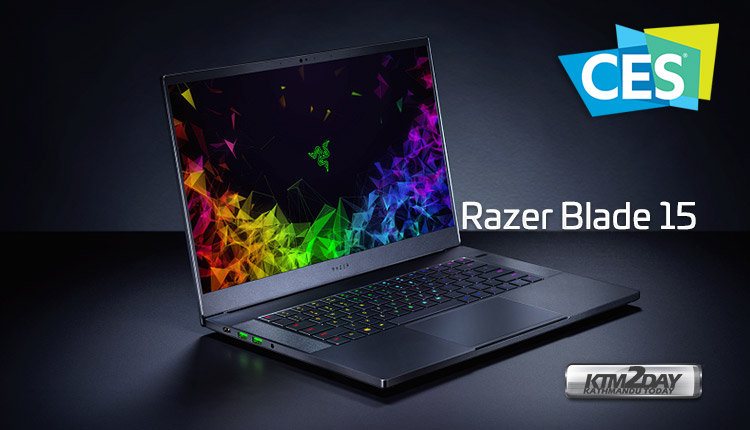 Razer, the leading global lifestyle brand for gamers, today announced a new range of gaming laptops from the Razer Blade 15 Advanced Model. This upgrade to the award-winning Razer Blade 15 focuses on increased performance with the use of the new NVIDIA GeForce GPUs RTX 20, creating a whole new level of gameplay experience.
All models come equipped with the latest generation Intel Core i7-8750H 6-core processor, with 16 GB of dual-channel memory and up to 512 GB of fast storage SSD, plus the new IR camera compatible with the new Windows Hello for easy and secure access through facial recognition.
The Razer Blade 15 2018 Model will continue to be available to gamers looking for greater storage capacity and connectivity with the NVIDIA GeForce GTX 1060 GPU with Max-Q design and a compact CNC machined aluminum chassis starting at $ 1,599.The new RTX 20-series version is coming Jan. 29, with pricing between $2,299 and $2,999.
RTX 20 series GPU
NVIDIA GeForce graphics from the RTX 20 series provide the best PC gaming experience possible. Powered by the new NVIDIA Turing GPU architecture and the revolutionary RTX platform, these processors combine real-time raytracing, artificial intelligence and programmable shaders. The new Razer Blade 15 Advanced Model will be available with either the RTX 2060 (6 GB GDRR6), the RTX 2070 (8 GB GDDR6) or the RTX 2080 (8 GB GDDR6) option with the two best settings to use the Max-Q design to ensure performance and comfort for the user within the compact Razer Blade 15 notebook.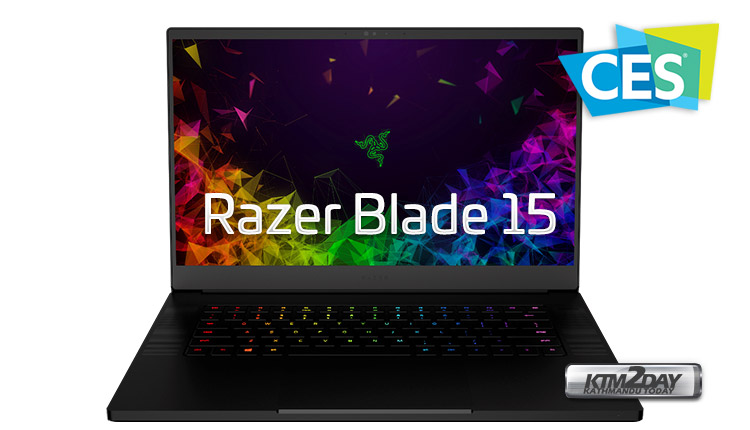 The new 15.6 "Full HD (1920 x 1080) monitors have 144Hz refresh rates managed by the new GeForce RTX 20 series GPUs to deliver precision and speed in games and entertainment with 100% sRGB color and smoothness. Creative-oriented users require higher resolution and a wider color gamut can opt for a 4K (3840 x 2160) monitor with tactile functionality and 100% Adobe RGB color support.
The monitor of each notebook is individually calibrated during production for optimal color accuracy. All models are characterized by thin 4.9mm frames on the sides of the monitor and the new Windows Hello compatible infrared camera (IR) maintains its ideal location at the top of the monitor, allowing fast and secure access through facial recognition. The HD webcam is accompanied by two sets of microphones for game broadcasting, video conferencing and voice assistants.
Razer also showed at CES two new and innovative monitor technologies to consider in future Razer Blade 15. The first demonstration is a Blade 15 with a 15.6 "Full HD monitor capable of 240 Hz refresh rates to play with incredible fluidity . The other Blade 15 shows a tactile 4K OLED monitor with fantastic colors, deep blacks and efficient performance.