4G mobile within year: NT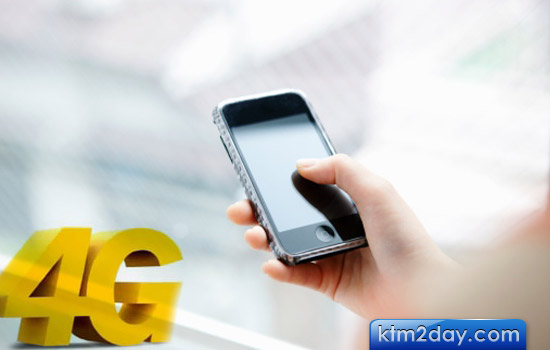 Nepal Telecom (NT), Nepal's largest telecommunication provider, is planning to launch fourth generation (4G) technology mobile service within a year. The company has begun negotiations with the concerned companies to upgrade its technology for launching 4G technologies.
Besides, the state-owned telecom giant also plans to add 10 million mobile lines across the country.
Talking to The Rising Nepal, Gunakeshari Pradhan, Joint Spokesperson at the NT, said that the preparations to upgrade the existing mobile service into 4G technology were underway.
She informed that the company has begun negotiations with the two Chinese companies for upgrading its technologies.
She, however, said that the finalisation of the deal was yet to be completed.
"The NT has been working to distribute 100,000 4G SIMs to its customers at the beginning. We are working to add 40BTS towers for upgrading the technology," she said adding, "For this, the company has been dealing with ZTE and Huawei Technologies, two Chinese companies to expand its services in the country."
According to NT, 4G service will have high speed data services of 32 mbps to 45 mbps. In telecommunications, 4G is the fourth generation of cellular mobile communications standards.
It is a successor of the third generation (3G) standards. A 4G system provides mobile ultra-broadband Internet access, for example to laptops with USB wireless modems, to smartphones, and to other mobile devices. Conceivable applications include amended mobile web access, IP telephony, gaming services, high-definition mobile TV, video conferencing and 3D television.
NT plans to completely re-design the network in the Kathmandu Valley to address problems related to its service quality.
Similarly, networks will be built in major cities like Biratnagar, Birgunj, Pokhara and Nepalgunj for 4G services with a priority on data and voice services. The project is expected to be completed by 2015.
Likewise, the NT has planned to increase its subscribers to 10 million. Similarly, the company has planned to improve the services of its 3G and 2.5G technologies.
Currently, 3G service is available in Kathmandu and Pokhara. Telecom has about 50 thousands 3G subscribers.
NT also plans to upgrade its CDMA network to an internet protocol (IP) CDMA network, so as to improve the quality of voice and data services. Telecom is also planning to distribute 2 million IP CDMA technology to its news subscribers within six months, she informed. (Source:The Rising Nepal)